What Version Blues Junior Do I Have?
Fender introduced the Blues Junior in 1995, and has revised and updated it periodically since then. It is important to know which version of amp you have when choosing mod packages, as each version uses different values of components and installation procedures.
The only way to be certain is to take the back panel off the amp and see what color circuit board is in there.
Blues Junior history can be divided into four major categories:
the early amps with green circuit boards (Has Made in USA on the back badge),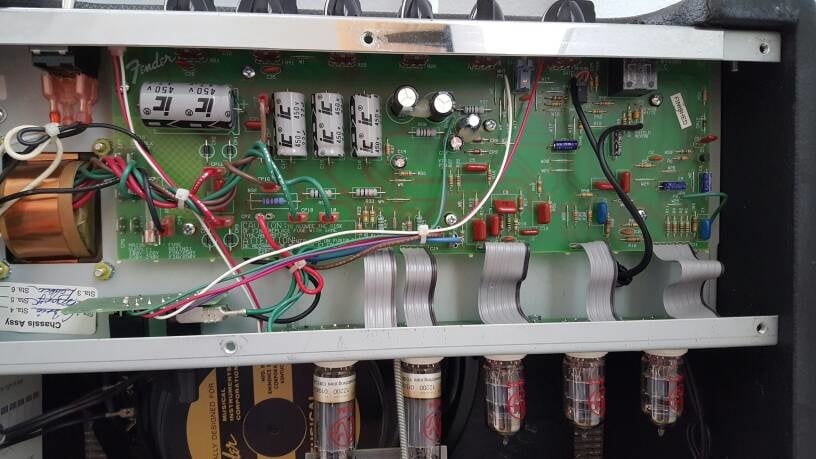 the later ones with cream-colored boards (Made in Mexico and BJr III),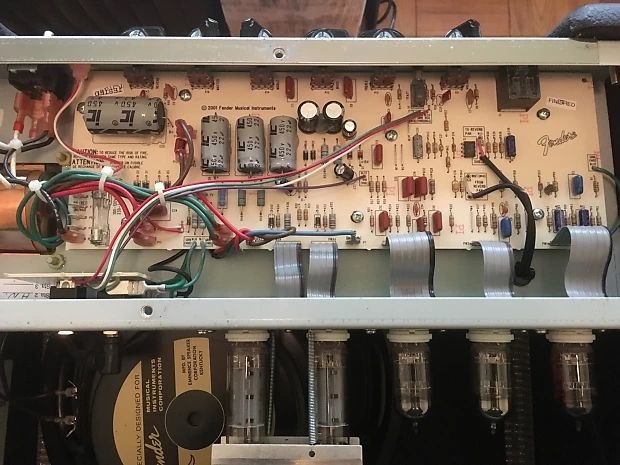 The cream board was produced from 2001-2015, then Fender changed to a translucent green circuit board for the Blues Junior III and version 1 of the Blues Junior IV. Version 2 of the BJ IV uses a black circuit board. Almost all of the mods available for the Cream Board are still applicable to the translucent green and black board Blues Junior IV's.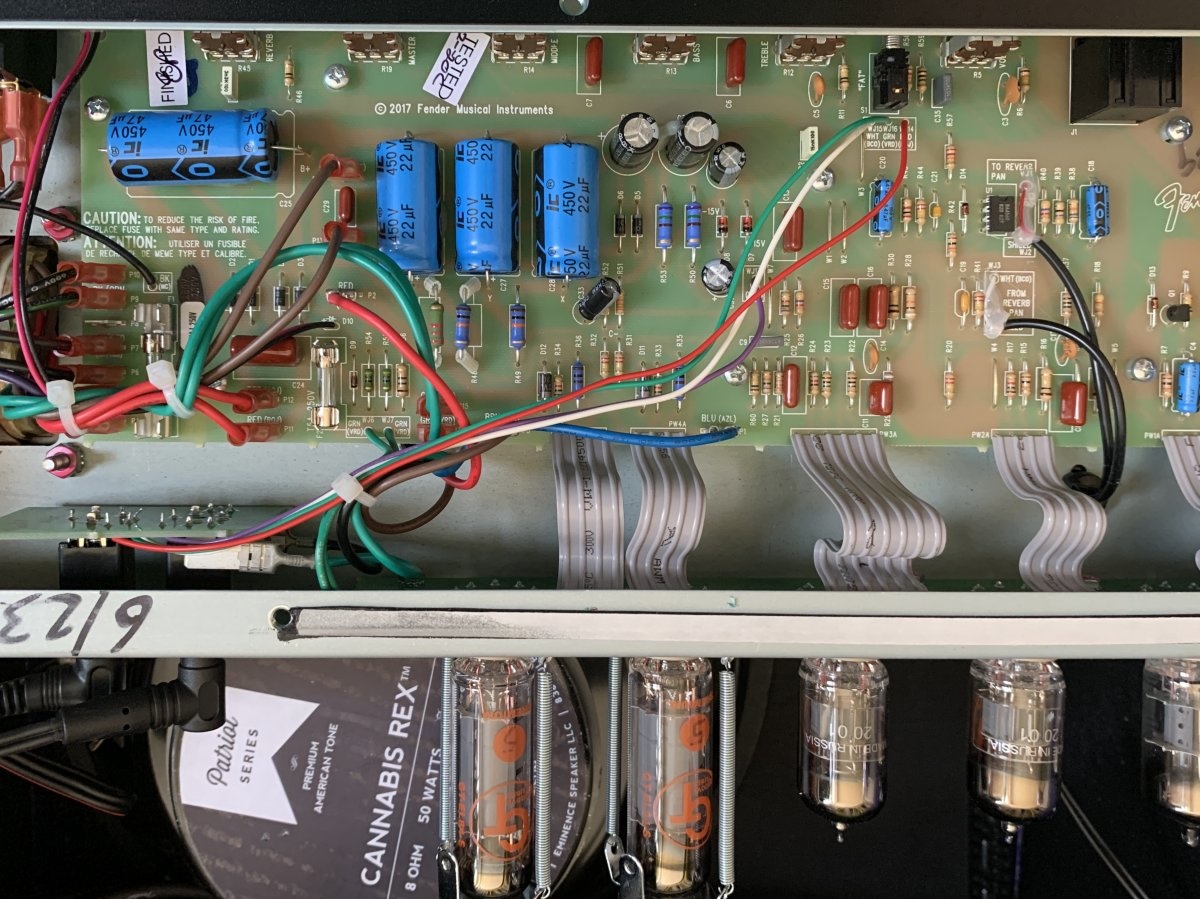 the black circuit boards (MIM / BJr IV).