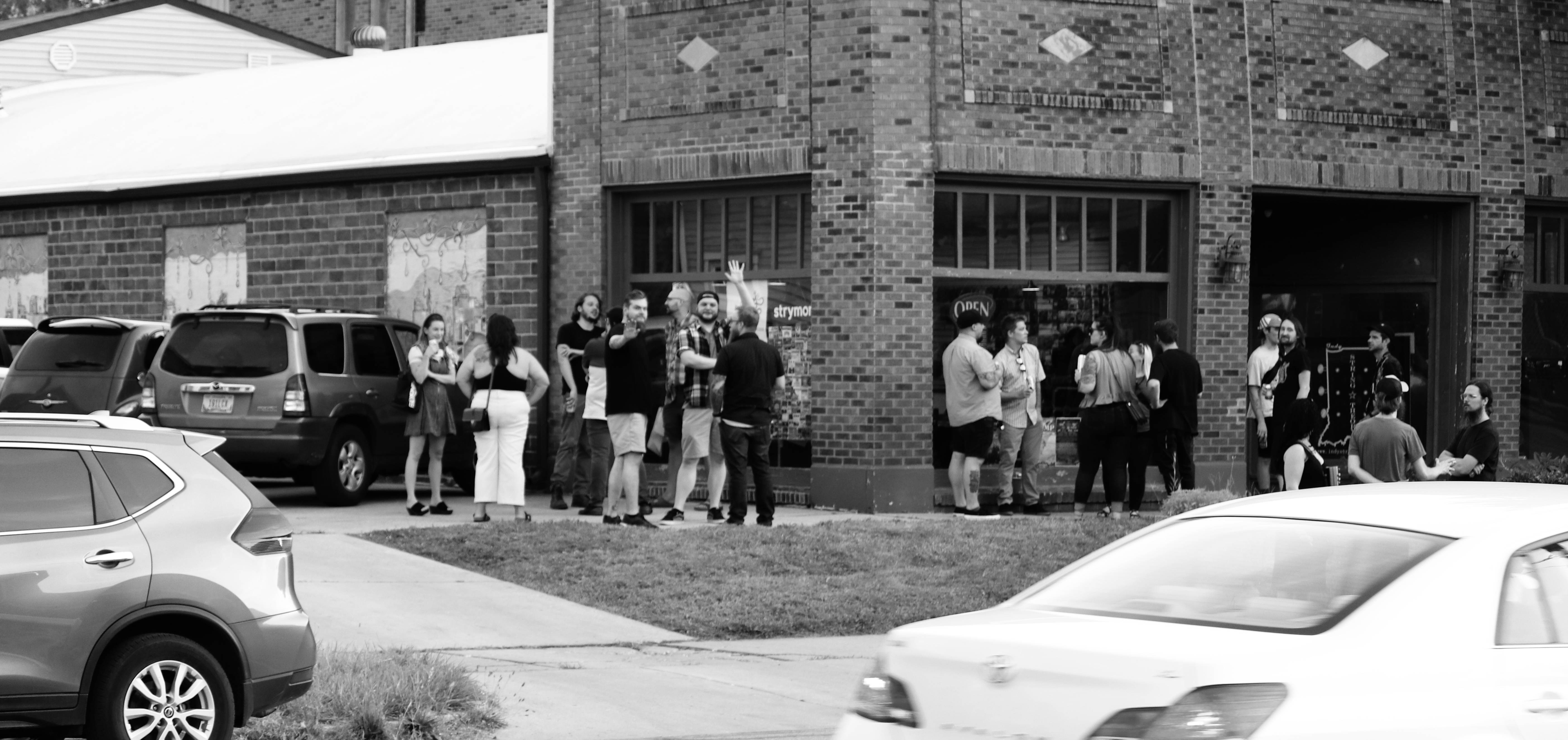 WHO WE ARE
We are now located across from the new Fire Station at:
1311 Prospect St.
Indianapolis, IN 46203

Indy String Theory is located in the historic Fountain Square neighborhood of Indianapolis. Our mission is to promote and introduce as many beautifully hand-made and handcrafted instruments from hard-working, purposeful artisans to our community as possible, while providing a safe, trustworthy place to bring your personal instrument for the repair, modification, or custom services musicians of all stripes rely on. Additionally, we are committed to supporting independent builders, creators, musicians, artists, and our fellow business partners from all around our city of Indianapolis in any way we are able.
We encourage a welcoming environment where players of all skill levels can shamelessly demo products, so please come on in and try out some of our exciting new inventory. Not sure what's new and exciting these days? Just let us know and we will be happy to give you a first-hand demo of what could be your next favorite piece of gear.
We are interested in buy, sell, and trade opportunities, especially for guitars, basses, pedals and amps so feel free to bring us your musical equipment! We will research and review your gear to determine a fair market value while you browse our shop. Unfortunately, not all instruments keep their value once they are considered "used," but we believe the methods we use in finding the value are fair and up-to-date and allow great opportunity for both parties. Once we have established a value we will make an offer up to 65% of the value. This is an example of where we find our pricing estimates: 
Price Guide from Reverb
Are you a local artisan, tinkerer, or builder with products we can help you sell?
Please feel free to contact us at [email protected] or call us at (317) 502 9184 to set up an appointment.
We would love to see what you have to offer not only us, but others as well.
OUR MISSIONS
Together, we at Indy String Theory aim to offer you:
-An honest, hard working team aimed at serving the local music community
-A safe, trustworthy place to bring your personal instrument for repair, mods, or custom
work
-A relaxed demo-friendly environment to experience new, used, boutique, and up-and-
coming products
-A solid knowledge of our products and the companies that make them
OUR TEAM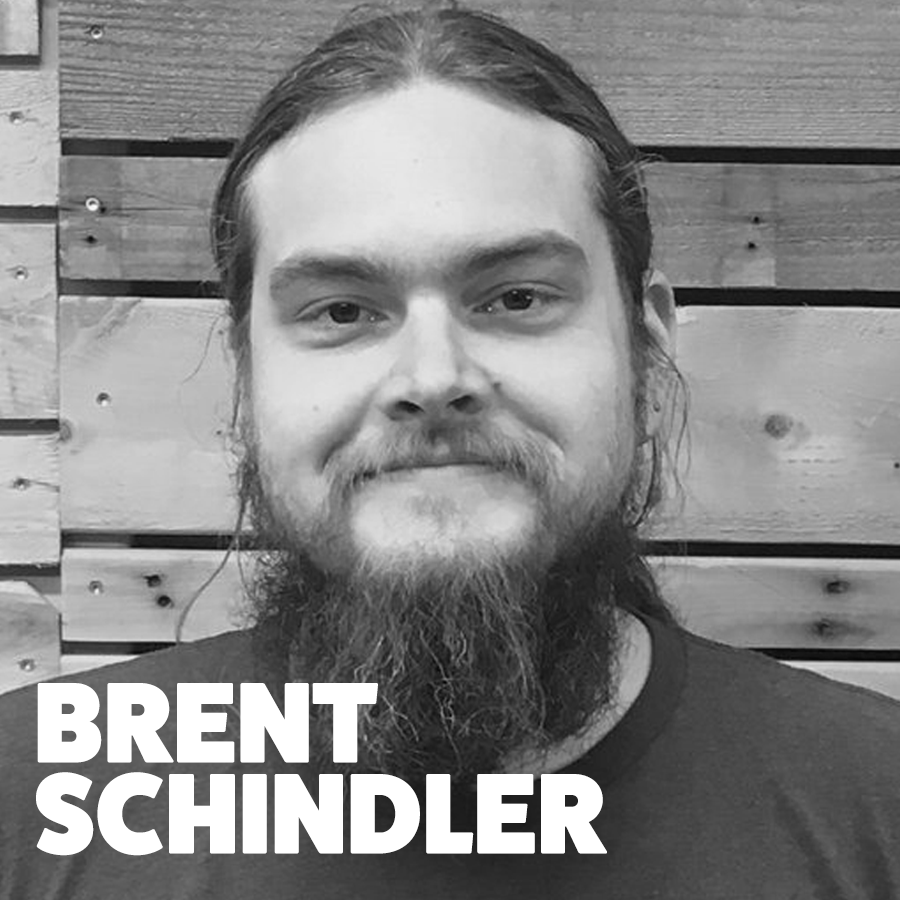 Brent is the Owner and General Manager of Indy String Theory, and a certified luthier hailing from right here in Indianapolis, IN. While running the day-to-day operations of the store drawing on his past retail and management experience, Brent specializes in our more structural instrument repairs and fretwork. Brent works personally with our brands and partners aiming to bring a refreshing, new definition to the meaning of "Guitar Shop" to Indianapolis.
Brent has a music business background as a former member of an international touring and recording act, and has diplomas in both Guitar Repair & Building, and Guitar Development & Production from Minnesota State College Southeast Technical in Red Wing, MN. He is primarily a bassist, but also sings, plays guitar (and a bit of everything here and there, of course). Brent occasionally performs with other local musicians in his free time, and cares for two big, lovable Pit-mix dogs with his wife, Allison.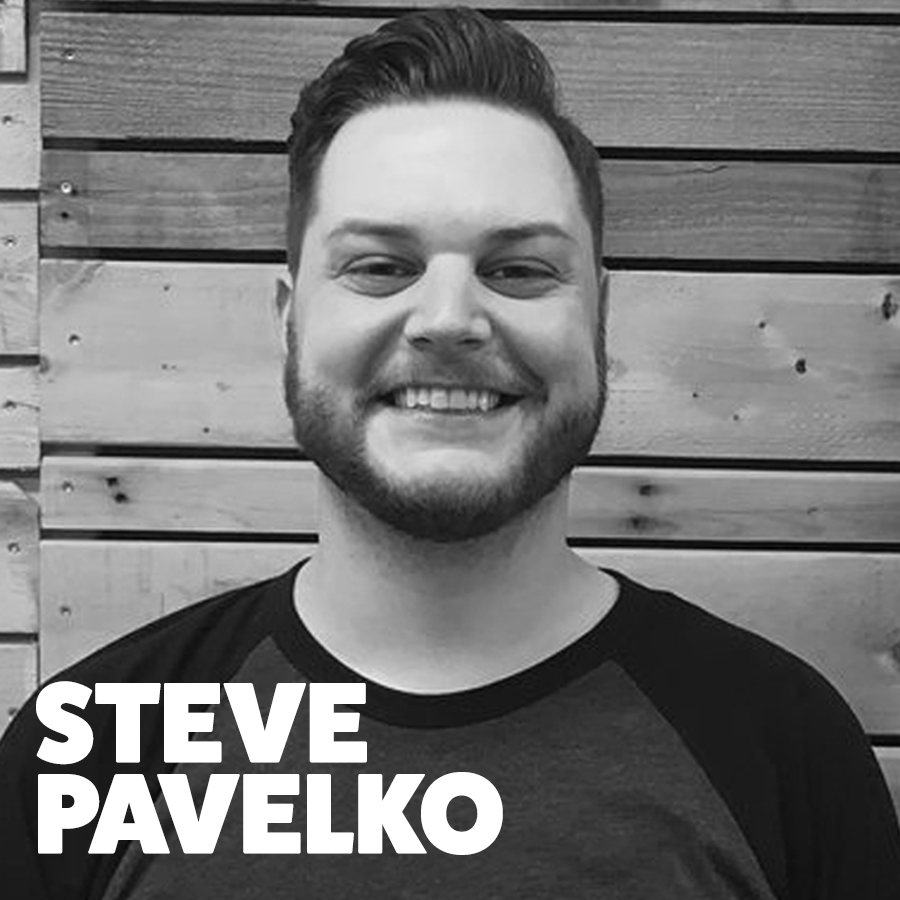 Steve is part owner and the Head of Repairs for Indy String Theory. He is a certified luthier originally from Milwaukee, WI. As our lead repair luthier, Steve handles the majority of our repair work, but has
an especially keen eye for wiring and electronics. As our primary parts and project specialist, Steve is proficient in a variety of in depth repairs, and ensures all our pedal and amp repair services are thorough and reliable. Steve has also become an integral part of IST's in-house custom build processes.
Steve has a degree in Speech Communication from the University of Wisconsin-Oshkosh, and is also a graduate of Minnesota State College Southeast Technical with High Honors Diplomas in both Guitar Repair & Building, and Guitar Development & Production. Steve's main instrument is guitar, and he largely spends his nights and weekends learning Baroness and Incubus riffs. Steve is a die-hard Brewers fan in a sea of Cubs and Reds fans, and is also our MLB standings ledger and ridiculous quote purveyor.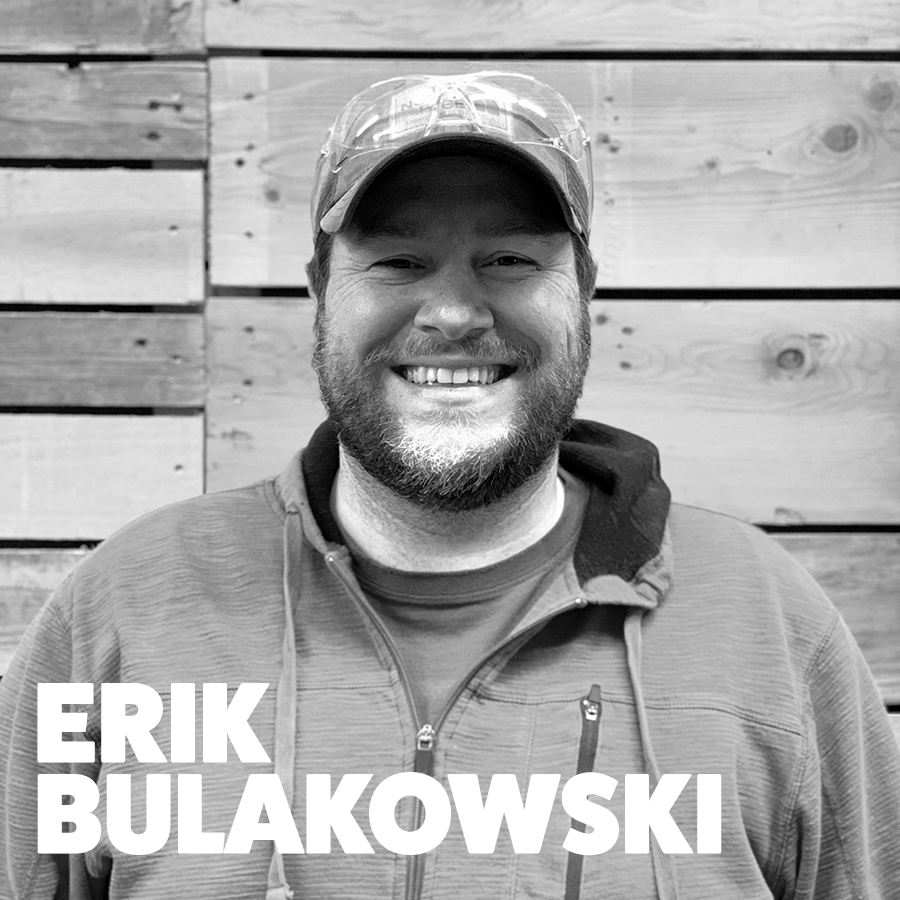 Erik is the Production Manager, our newest luthier to join the team here at Indy String Theory, and was born and raised in New Canaan, CT. Erik is primarily in charge of refining and expanding our building processes for custom instrument production, but has a wealth of knowledge of instrument repair ranging from orchestral to vintage amplifiers and everything in between. You may not see as much of Erik, as his role largely keeps him back in our wood-shop, but his expertise and contributions to our team are invaluable.
Erik has a degree in Stringed Instrument Technology from Indiana University's Jacobs School of Music, and recently graduated of Galloup School of Guitar Building and Repair with a masters certificate. Throughout the last several years, Erik has worked in a number of roles in the music industry, including retail, repair, and even performance. Erik describes himself as a "chronic tinkerer," but is a hobbyist and collector in other areas beyond vintage music gear, and is still waiting for Compact Discs to make a comeback.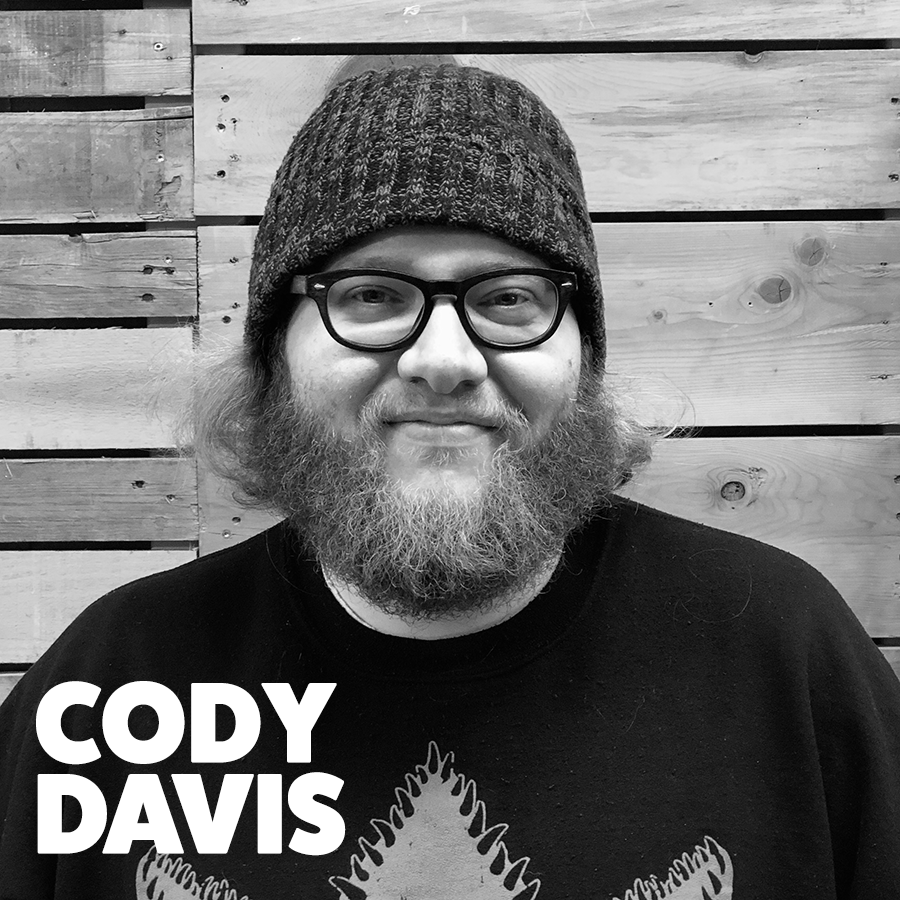 Cody is a Part-time Sales Associate and Online Sales Administrator. Using his years of experience in the music industry and knack for thoroughly understanding various products, Cody has ensured that our Reverb store is fully stocked. He actively tests and demos nearly every piece of gear that comes through our doors, and is always willing to offer well-informed guidance for your tonal journey.
Cody is an avid Trekkie and a musician who performs in the local scene.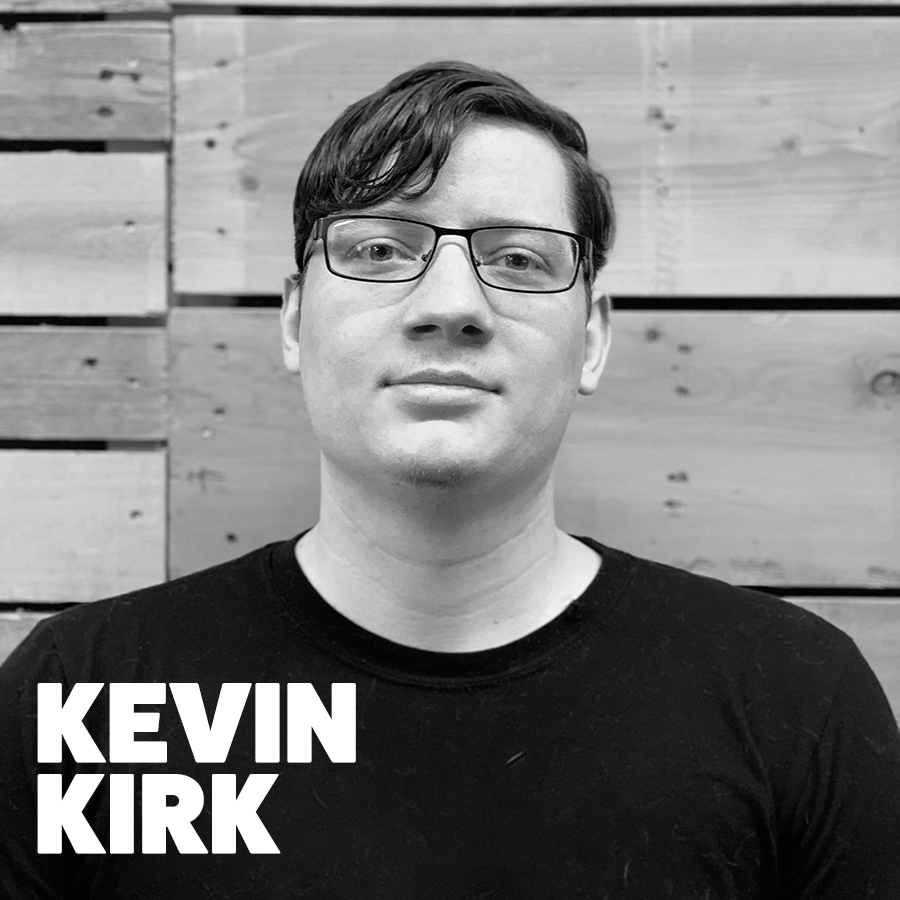 Kevin is a Part-time Sales Associate, Web Administrator, and Customer Service Specialist from Indianapolis, IN. While working hard to maintain the best possible online shopping experience we can offer, he also occasionally helps out behind a bench with set up work. If you're ever excited about how well a guitar off the wall plays, chances are Kevin is responsible. He is constantly on the search for the perfect tone out of his performance rig (Orange Rockerverb 50MkI through an Orange PPC212 cabinet, and thank you for asking), and brings the same enthusiasm to helping customers find their sound.
Kevin is a classically trained violinist formerly performing in concerto competitions and with the New World Youth Symphony Orchestra in his youth, and still occasionally filling in for the Carmel Symphony Orchestra. In addition to his skills on the violin, he is also a proficient vocalist, guitarist, bassist, and can even jam on some mandolin. Kevin often lends his experience in songwriting, studio production, and session work for local punk/rock bands, and his free-time is mostly consumed by attending shows, cuddling his cat, and fantasizing about buying new gear.
Corey and Jesse are here, too, but no one ever took our photos and added us to the website. So here we are. No one has noticed yet. Shhhhh, don't tell our boss!